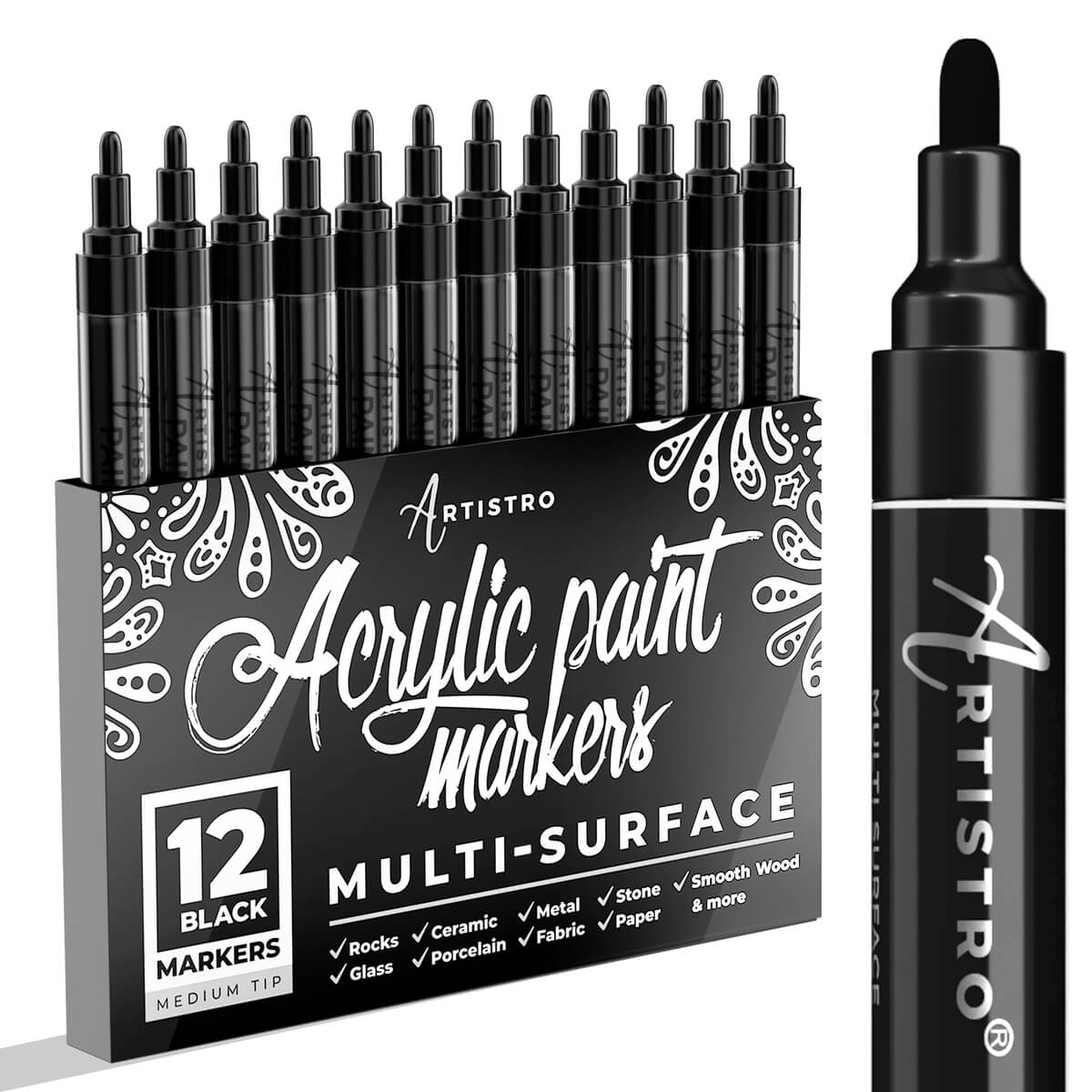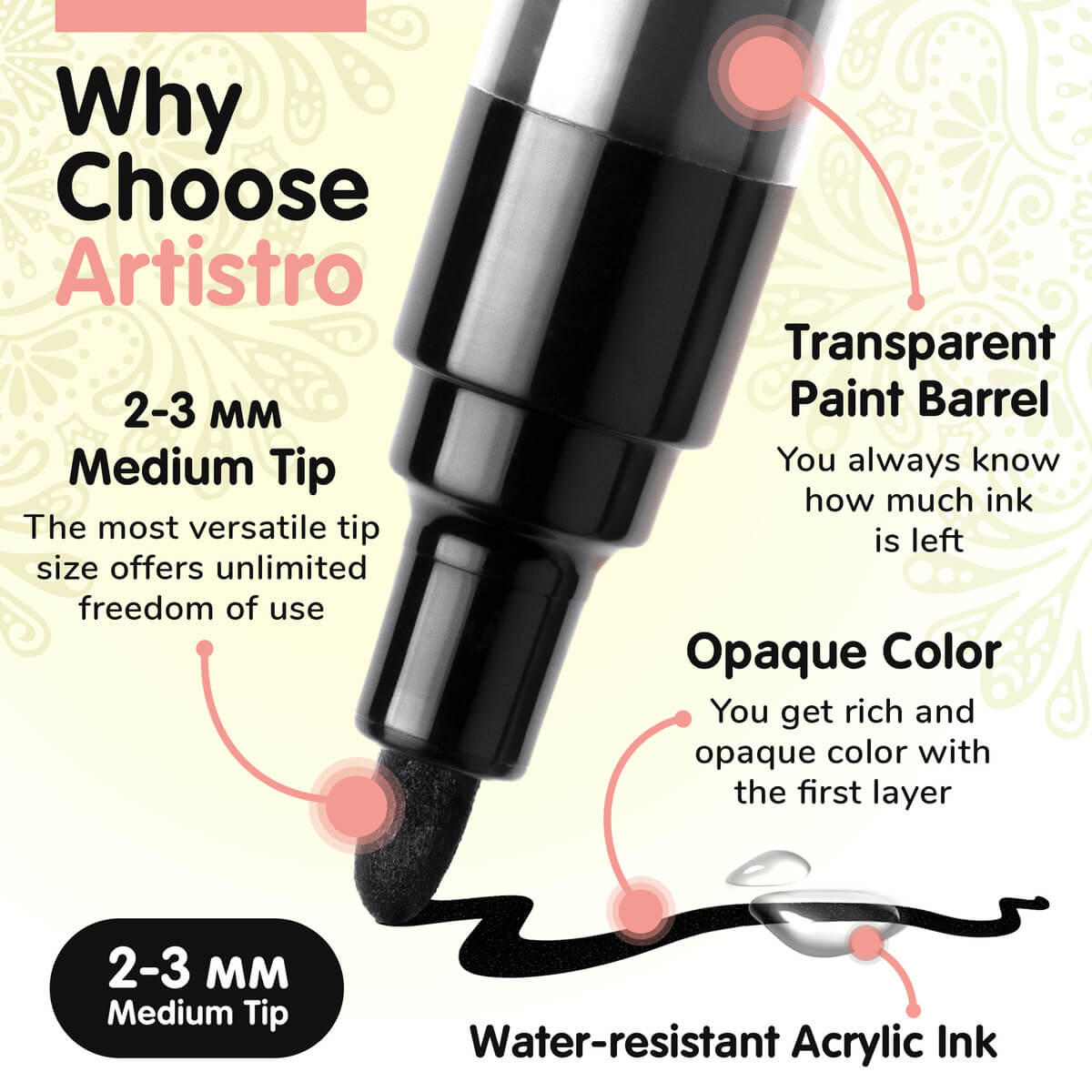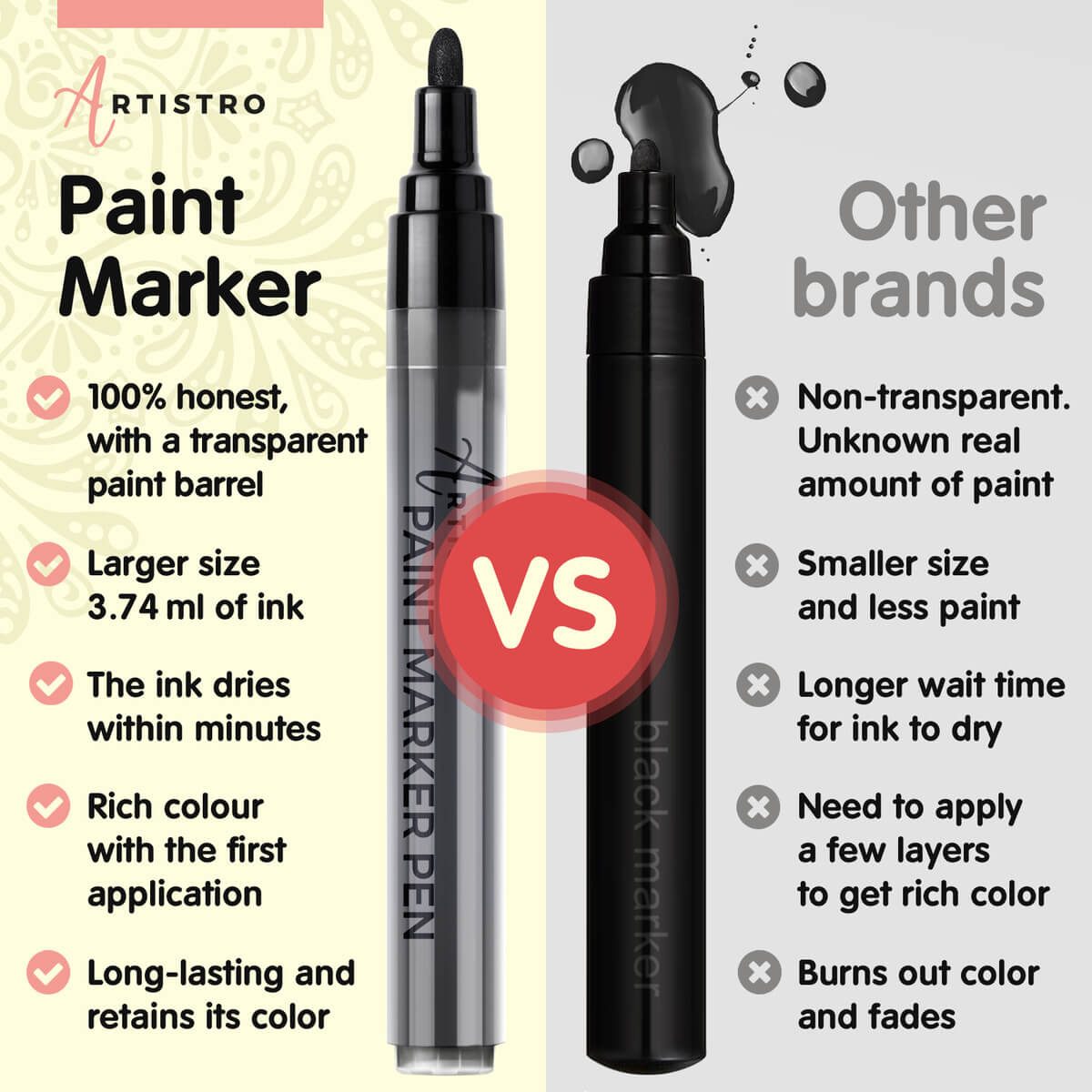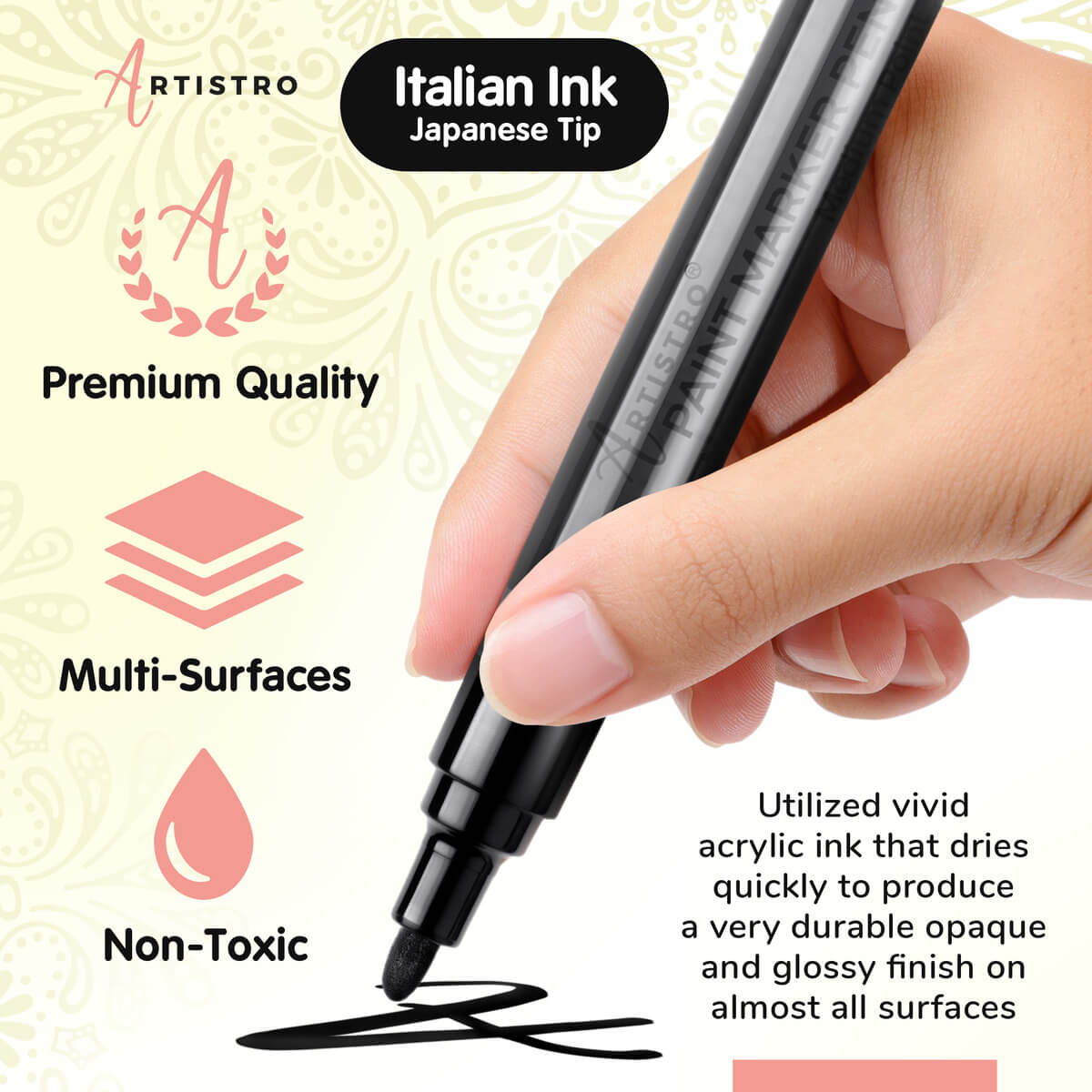 Medium Tip Acrylic paint markers black - Set of 12 black paint markers
12 MEDIUM 

black marker pen
Monochrome black paint marker set. Among the variety of markers, we have chosen the colors most requested by customers and created this set of black markers. If you can't decide on a color palette, try this set of plain black markers. Once you try it, you will see that there are never too many black marker pen.
Great for illustrations and pictures. Black markers are the most popular among animators and illustrators. This black paint marker set of medium black markers is perfect for cartoons, children's pictures, monochrome drawings, plain sketches and more.
Darker than black. If one compact set of black markers is not enough for you, then try this larger set of black markers. Specially for lovers of the dark palette and the creators of gothic artworks, we offer this double set of classic black paint marker.
Works on many surfaces. With our black markers, there is no need to limit your inner genius to standard means of expression. Try this black paint marker set to create your work on non-traditional surfaces like clay, ceramics, leather, textiles, plastics and more.
Colors included: paint markers black  
Pen Tip: Medium (2-3 mm)
Ink Base: Acrylic
Ink Color: Black
Number of Pieces: 12
Suitable for: Rocks, Glass, Ceramic, Porcelain, Metal, Fabric, Stone, Paper, Smooth Wood
Customer Reviews
Write a Review
Ask a Question
01/23/2022
Ivano

Italy
Non asciuga in fretta.
Sembrava un ottimo pennarello per il tratto deciso, ma non asciugano in fretta e bisogna attendere 10. 20 secondi prima di passare sopra al segno fatto per non sbavare.
01/20/2022
Suzrules

United States
Great pens/great price
Note the chubby tips. They work great!
01/14/2022
Jesse C.

Australia
01/06/2022
Michelle

Canada
Very nice product
This was a gift for an artist friend. He loves them! They have very smooth coverage.
01/06/2022
Angela G.

United Kingdom
Redacting pen
Best pen by far for redacting documents, ink/paint doesn't leak through paper and once dry covers text perfectly.
SUPER BLACK: 12 MEDIUM PENS