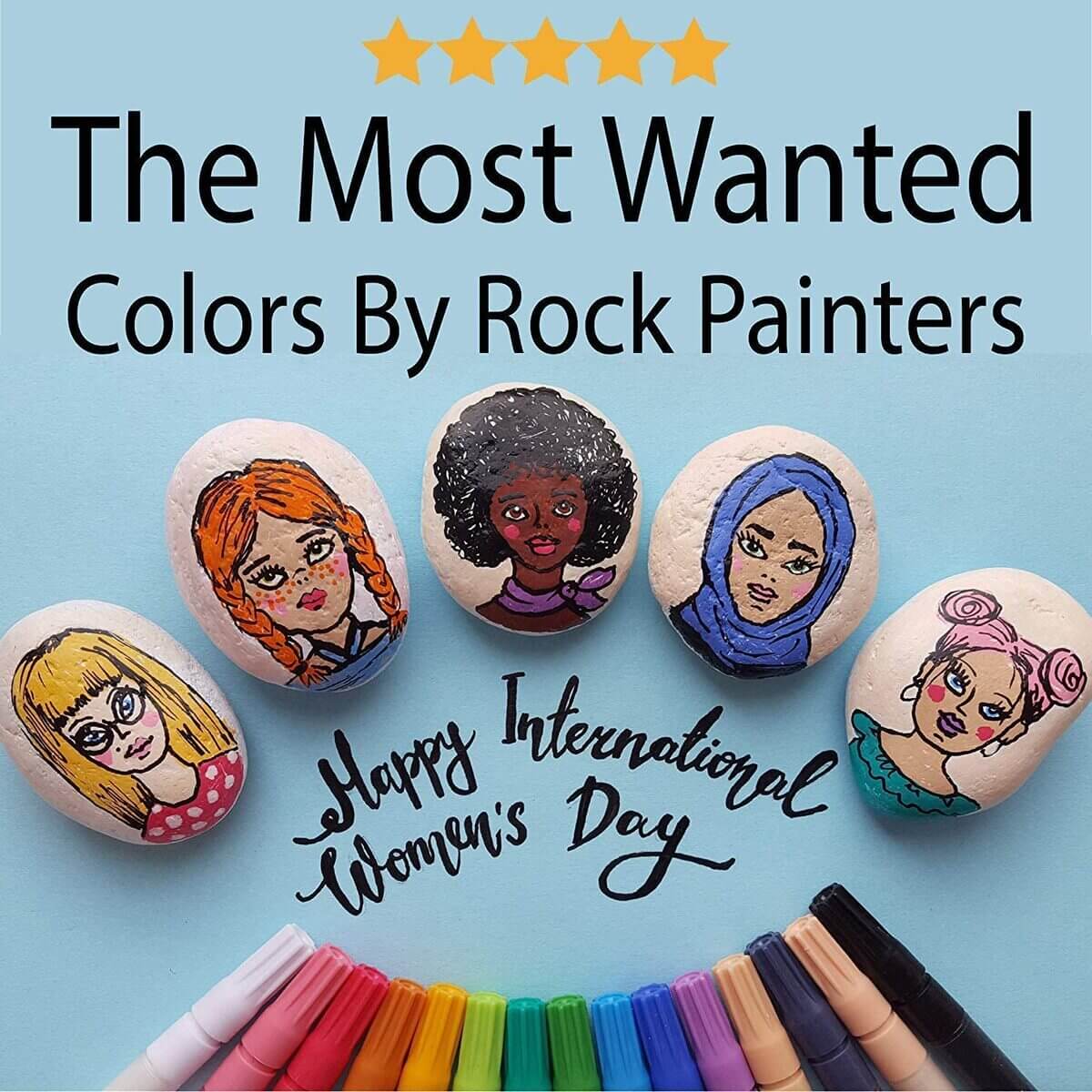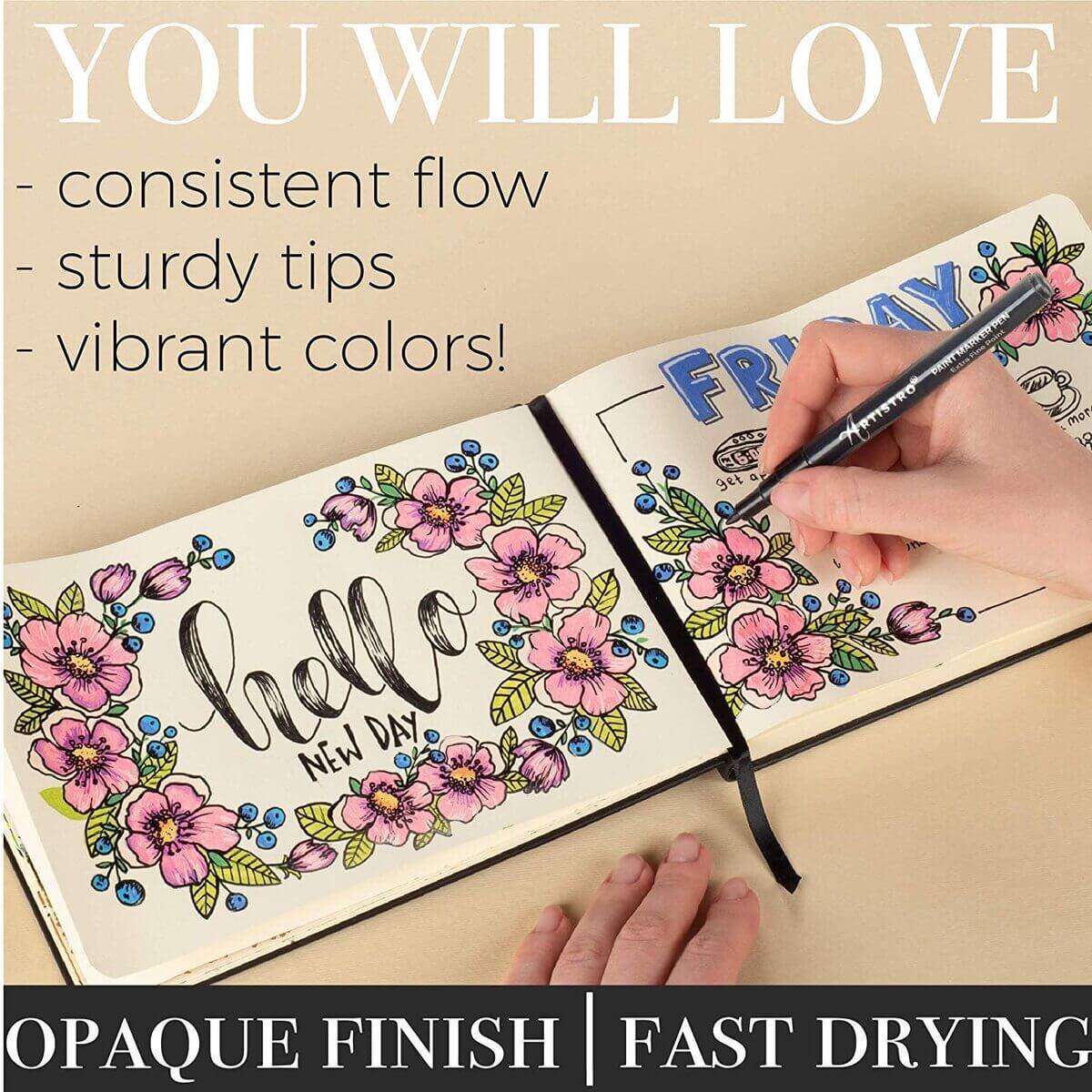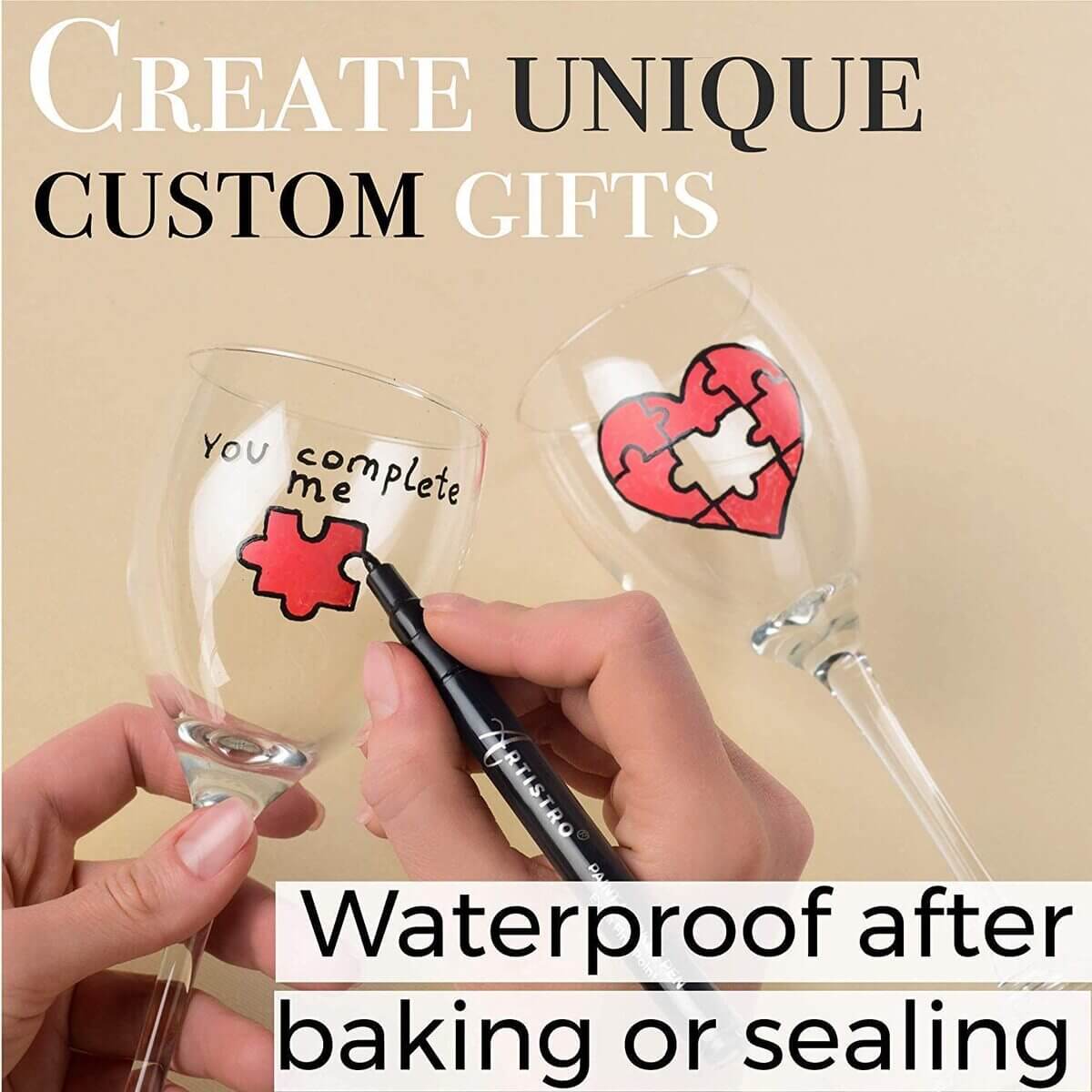 Extra Fine colored paint pens - Set of 15 special colors
15 EXTRA colored paint pens 
Work on variety of surfaces. Our colored paint pens will help you create unusual and attractive art projects on different surfaces, including canvas, wood, leather, stones, porcelain, textile, and other surfaces.
Special colors. In this set we have put the best and your favorite special colors. 15 colored paint pens in trendy colors are exactly what you've come to expect from paint pen colors. Feel free to combine colors and create your own unique palette with our paint pen sets.
Best colored paint pens for precious work. This set of colored paint pens is exactly what you need to get excellent result when working with fine details. While thick and medium paint pen sets are tricky when working with small units, our set of special colors make creating easy and fun!
Safe and non-toxic paint pen sets. Our colored paint pens have passed ASTM D-4236 safety testing and received EN-71 standard certification. These paint pen colors  are safe for use by children aged 3+. But be careful not to use colored paint pens in direct contact with food or tableware (other than decorative ones).
Colors included: colored paint pens
UPC: 742033966693
Pen Tip: Extra Fine (0.7 mm)
Ink Base: Acrylic
Ink Color: Multicolor
Number of Pieces: 15
Suitable for: Fabric, Textile, Canvas, Metal, Pottery, Treated wood, Plastic, Stone, Terra-cotta, Polymer clay, Rocks
Customer Reviews
09/01/2023
Catherine S.

United States
Hmmm.
Some how I got the idea that I could use these as a colorfast ink on cotton. There were no instructions on your website for that so this buy was a bust.
09/02/2022
Heidi O.

United States
Paint Pens
I have really been enjoying using these pens on my painted rocks. They work really well and the colors hold fast.
09/02/2022
Shauna H.

Canada
Acrylic Paint Pens
My first purchase from this company and these pens are great! Top of the line quality and well worth the money and will oder again!
08/11/2022
Jen C.

United States
Love these!!!!
These orbs are amazing
06/02/2022
Solomon

United States
Best quality!
I love these pens. They don't clog up and leak like other brands. Good quality paint, too.
I started using these in my other drawings, new colors to expand my color palettes!
@angelaccpan