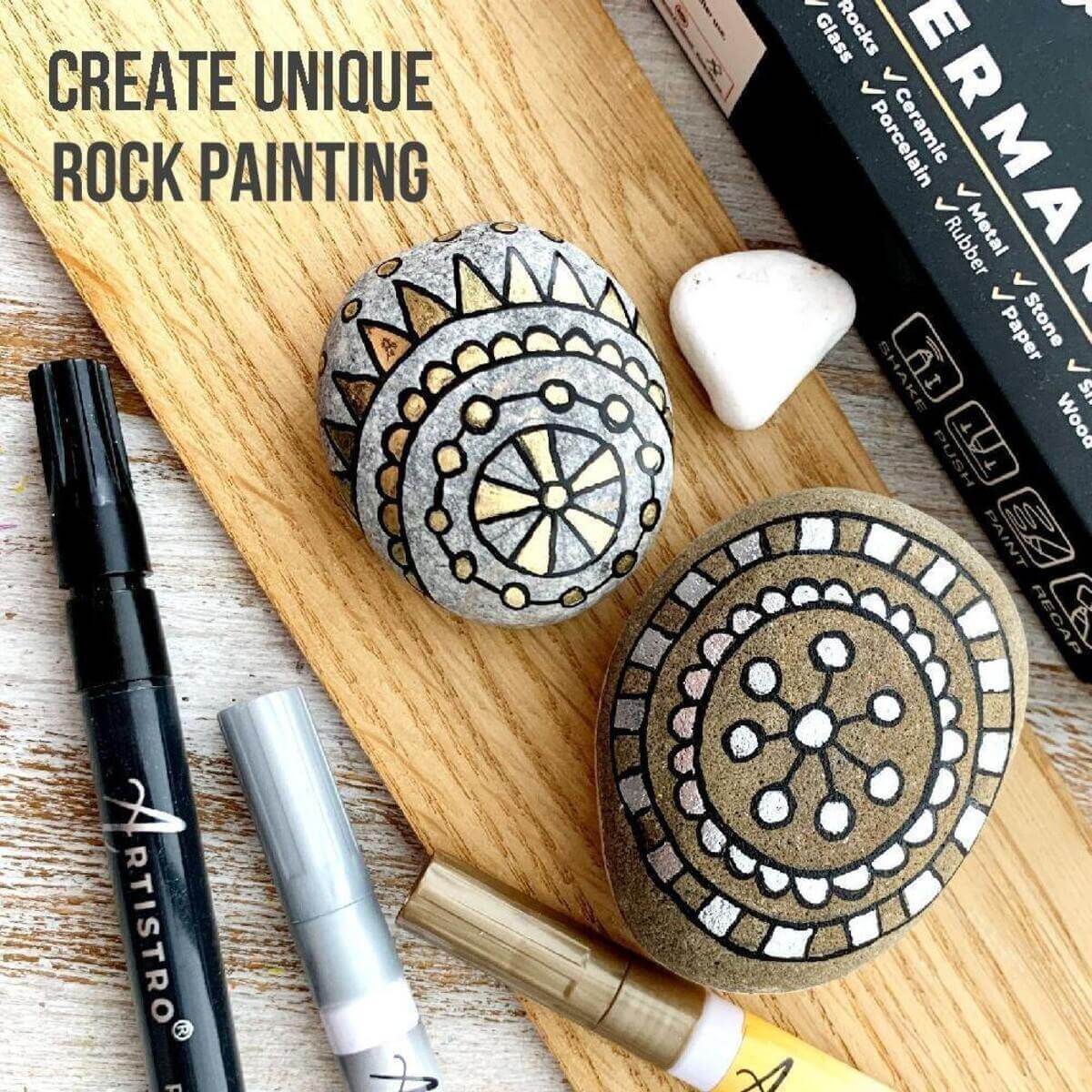 Small Rocks - 5 round rocks (1.5-2.5") (only US)
5 Round rocks for painting
Budget-friendly set. Gray small rocks for stone painting is a compact set of 5 of perfect natural round rocks for painting prepared especially for your future stone painting designs. Buying this set of round rocks for sale at our special price, you get premium quality flat rocks for painting at a bargain price. Save your money by making a choice in favor of a budget-friendly pack of round rocks.
100% organic material. For manufacturing Artistro round rocks only 100% organic, round rocks are used. Being an environmentally conscious company, we refuse to test our products, including flat rocks for painting, on animals and use only natural materials for the production of round rocks for sale.
Format customization. We offer you a set of round rocks for painting for artist's needs with the optimal working surface dimensions. If necessary, you can choose a set of round rocks for sale of other size that better suits your creative ideas.
Magic paintable rocks for any occasion. Create unique stone decorations, paintable rocks, colorful handmade designs, original Kindness small rocks, unusual children's games with our round rocks. These round rocks for painting will help decorate your home and add a festive atmosphere to any holiday or weekday.
Surface included: round rocks
Includes: Paintable Rocks
Size: 1.5-2.5" diameter
Suitable for: Acrylic Paint Pens, Oil Paint Pens, Acrylic Paints
Customer Reviews
Write a Review
Ask a Question
06/21/2021
Carolyn R.

United States
Rocks
The rock are nice and smooth. I do wish they were a bit larger but I know you have larger sizes.
05/06/2021
Gordana L.

Croatia
Did not received anything
unfortunately I didn't get it.
My kids did a rock painting activity at a fair recently and wanted to do it at home, so I purchased these for them. They are a great price, and the rocks are a very decent size. They are flat and smooth and very easy to paint on. My kids loved it!
04/19/2021
Maureen W.

United States
very small
These rocks were smaller then I thought they would be. In the 60 rocks I order, not one of them were 2.5 inches., most were 1," 1.5," very few were 2". Very disappointing.
Great rock, will be buying more, always a pleasure with Artistro products and their service is amazing too
I started using these in my other drawings, new colors to expand my color palettes!
@angelaccpan