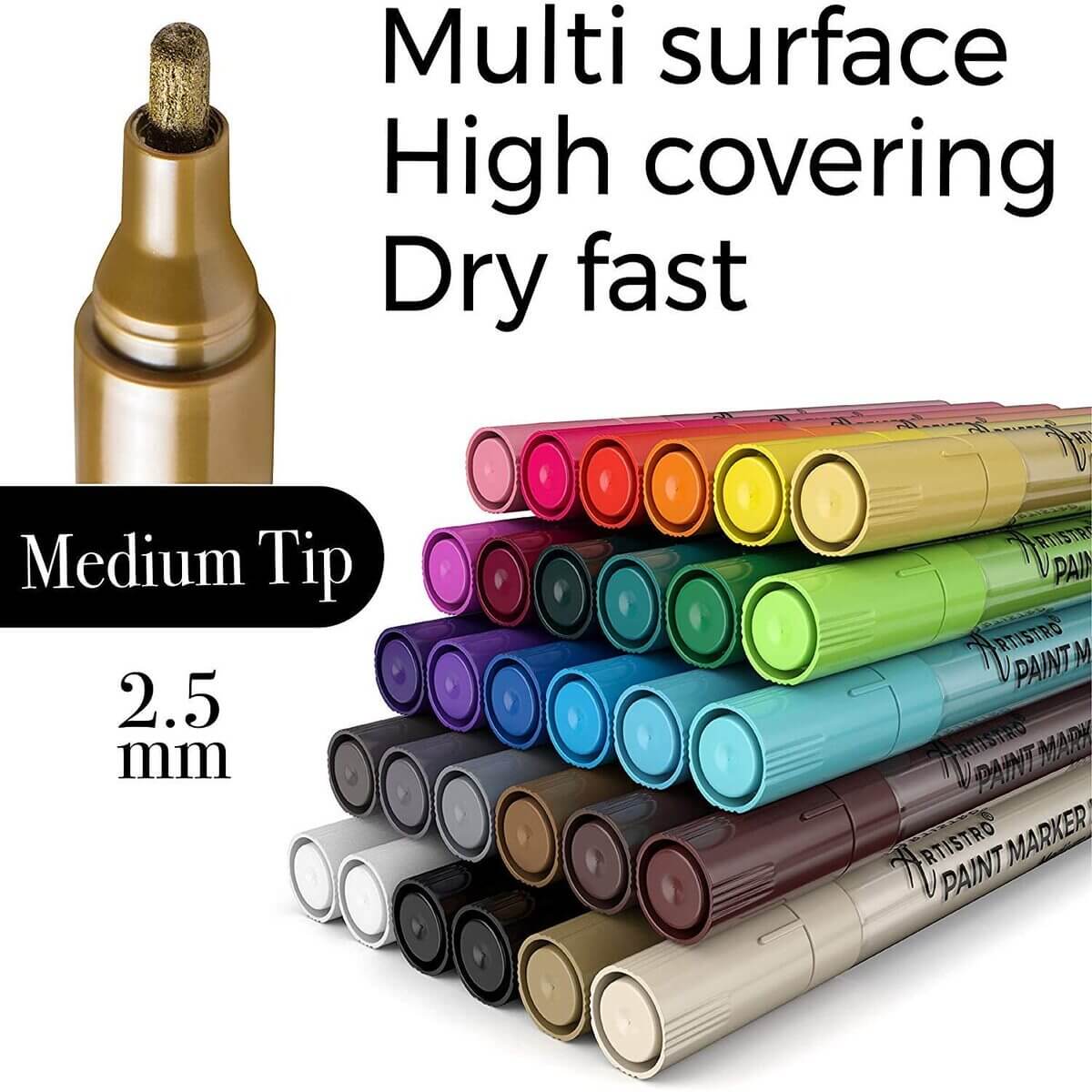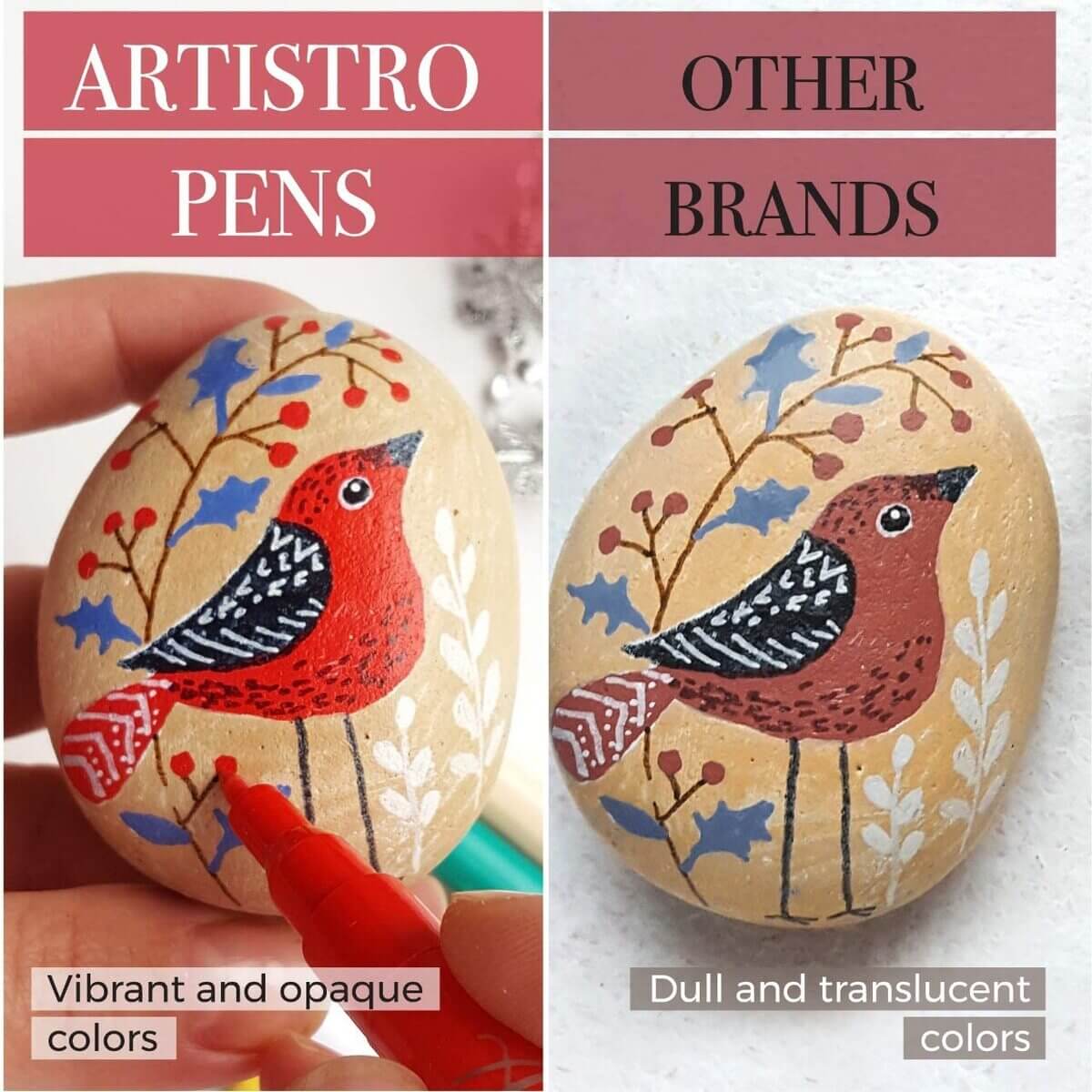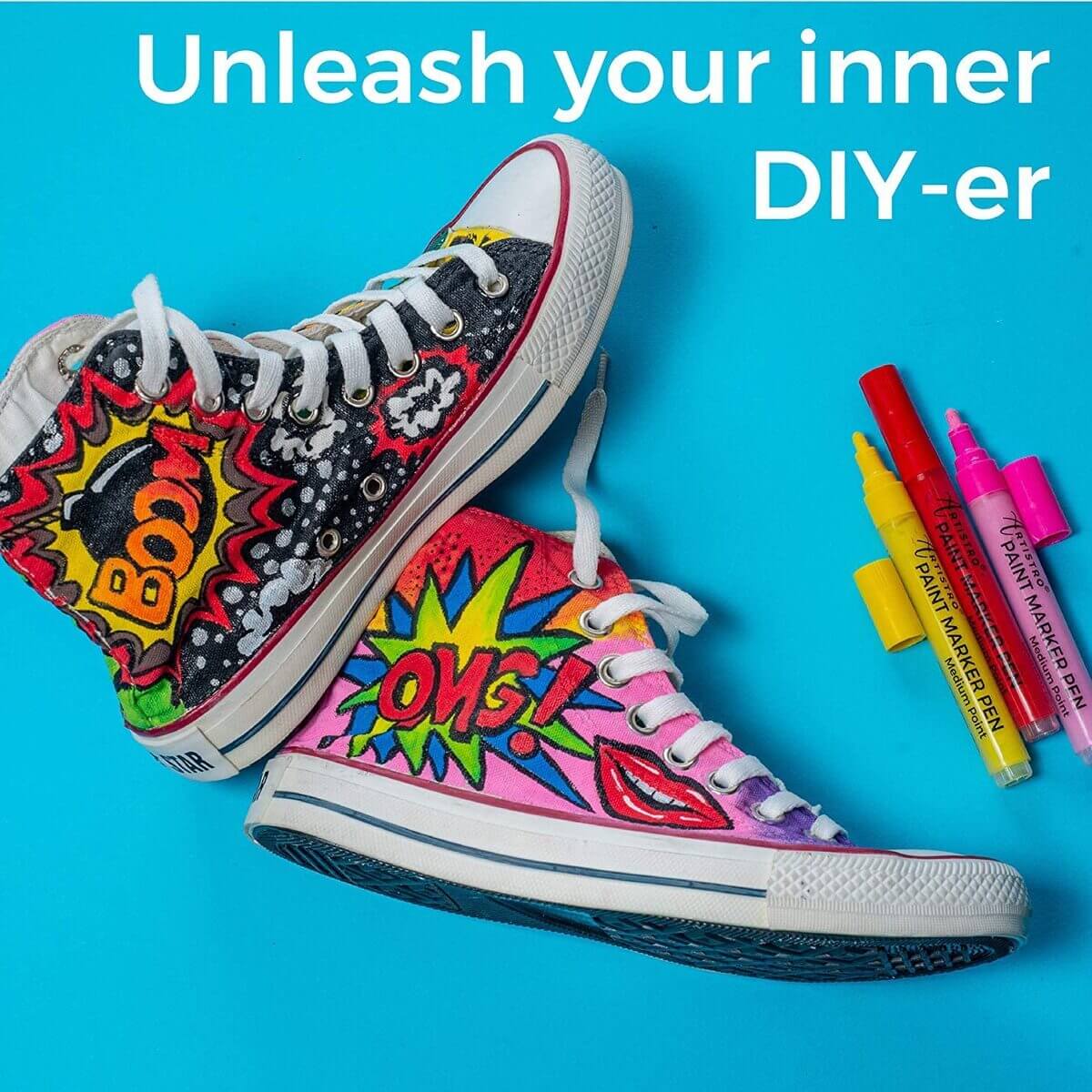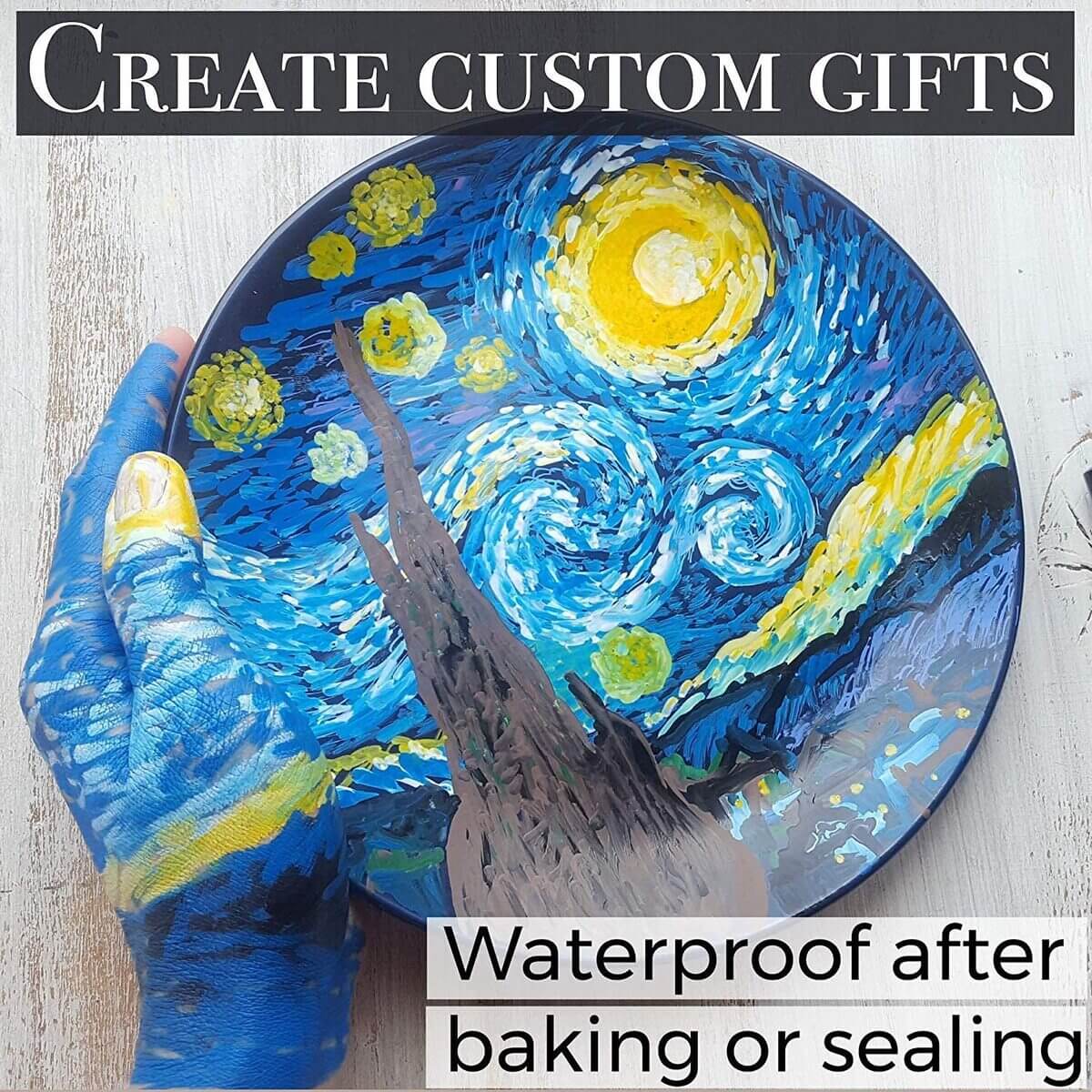 Medium Tip Acrylic Markers - Set of 30 Paint Marker Pens
30 MEDIUM TIP MULTICOLOR paint markers

A flawless rainbow of colors. A set of 30 acrylic marker pen makes a superior special colors palette that covers the most requested color spectrum. Whether it's a gothic stone painting or a fun, vibrant print on a kid's t-shirt, the perfect combination of colors in the set of acrylic paint markers will satisfy any need!
 Become the master of the whole art world! The innovative formula allows acrylic marker to submit absolutely any surface. You don't believe it's possible, do you? Behold how the greatness of the True Art annihilates any obstacles. From now on, using our acrylic pen, you will obey all painting surfaces, including: naughty fabric, iconic canvas, elegant metal, tender ceramic, imposing wood, infantile plastic, magic rock, creative polymer clay. Artistro acrylic paint markers give you a unique chance to expand the boundaries of your artist and craft skills by testing yourself in stone painting or creating clay applications. Wherever inspiration overwhelms you, with our paint markers you can express yourself using almost any available surface around you.
Perfection with no excuses. Perfection of Artistro acrylic marker is expressed in everything: the perfect combination of colors in the palette, the perfect softness of ink transfer, even color distribution, easy application to the surface, comfortable cap, easy priming, universal nib of our acrylic marker. Just try these acrylic paint markers and you will see for yourself that the Ideal is achievable.
Mobile workshop. Do you know the frustration when you suddenly have a great idea, but because of the lack of work tools, you are forced to abandon it? By the time you get home, find your notebook, collect your pencils or prepare the paints, it is either gone or so decayed that it is nothing more than a faint echo of the very original image itself. Forget about it, nothing can stop your inspiration from now on! With acrylic pen in your hand, you can start painting right away - all you have to do is find a small stone or piece of wood.
The magic gift box. Artistro paint markers are not just a set of acrylic marker, but a real magic box! Everything here is saturated with magic, from the magic e-book to the tip of the acrylic marker pen. Any person who barely touches the set of acrylic paint markers is instantly charged with the magical spirit of Creativity! Please your loved ones, who adore creativity and DIYs with such an original gift. This set of acrylic pen is a great choice for creative people, but even if your child or nephew hasn't shown their creative skills yet, don't be discouraged. This set of acrylic marker pen will not leave anyone indifferent. Just present this magical kit of acrylic marker to your kid and behold the miracle: perhaps right now you are witnessing the birth of a new Picasso!
 Colors included: multicolor acrylic painting pens
Pen Tip: Medium (2-3 mm)
Ink Base: Acrylic
Ink Color: Multicolor
Number of Pieces: 30
Suitable for: Glass, Ceramic, Porcelain, Wood, Canvas, Metal, Plastic, Stone, Paper

Customer Reviews
Write a Review
Ask a Question
Great product for my wooden earrings
Product is great for what I needed it for my earring making
Great pens
I bought these for rock painting. I had the cheaper ones and just wasnt happy with them. I bit the bullet and bought these ones, and I am very happy with them
Love these!
I use these to fill in tiny, hard to reach parts on my paint by numbers.
Great paint pens
I bought these for my son who wanted more posca pens. He was hesitant but he loves them.
Great product
They are great!
28 ASSORTED COLORS + EXTRA BLACK & WHITE
I started using these in my other drawings, new colors to expand my color palettes!
@angelaccpan